Turatello Trailers Ireland
SOLUTIONS FOR MOTORSPORT & TRANSPORT
Turatello Car Trailers & Semi Trailers for Ireland
 With over 50 years of experience, Turatello designs trailers and semi trailers for vehicle transport in enclosed and open design. With high-quality components and according to the highest quality standards, the trailers are hand made and bespoke built to suit your requirements.
 Designed for the 6.5t GVW versions as well as 32t GVW, Turatello offers high-quality racing semi-trailers with a diverse range of models. Built according to the requirements of racing professionals and racing teams, our semi-trailers can be equipped with tailor-made interiors, hydraulic lifts and internal ramps as required.
Discover all the configuration available for our Trailers!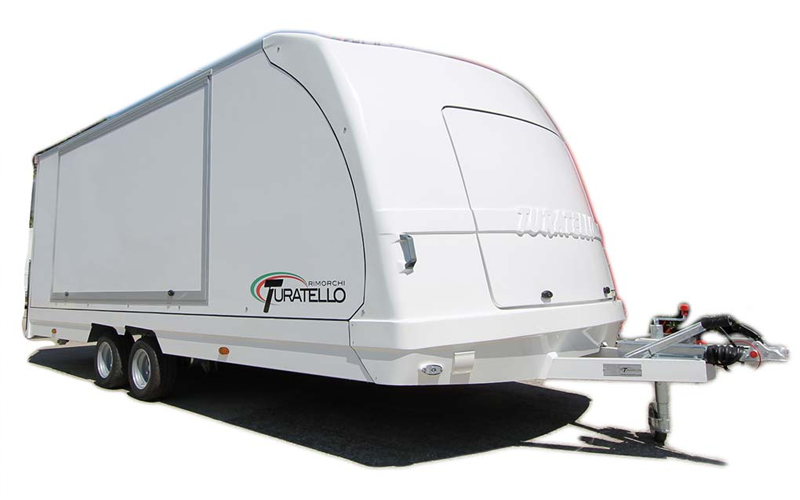 With over fifty years of experience, Turatello s.r.l. asserts itself as one of the largest producers of trailers for the transport car. The production lines are differentiated by type of model from open trailer, to the wagon to the sheeted. All with the same standard of quality that makes our products are reliable, user-friendly, with sublime road stability and Made in Italy quality.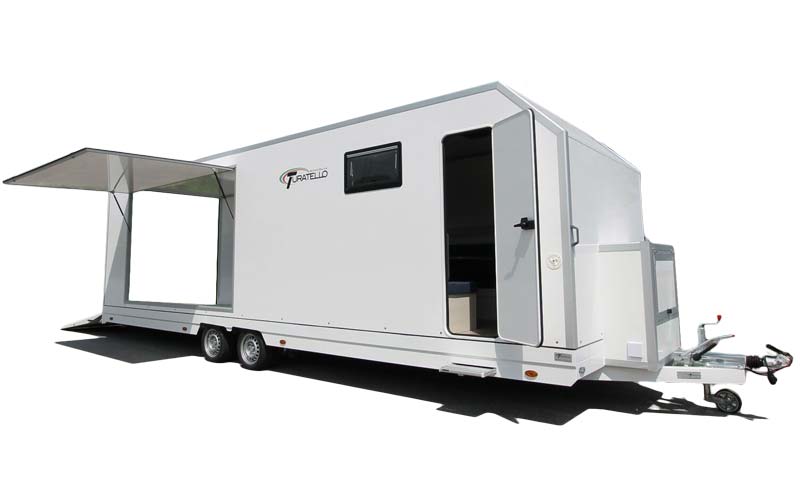 With this concept, Turatello s.r.l. redefines the design of trailers, adding a practical and functional living area to the comfortable and practical space for rear loading – that this, of motorcycles, quads, or your car.. Living room furnished with colour furniture and cushions of your taste, complete with refrigerator, boiler, lighting 220v, window portholes on the roof, bathroom with shower, toilet, washbasin units.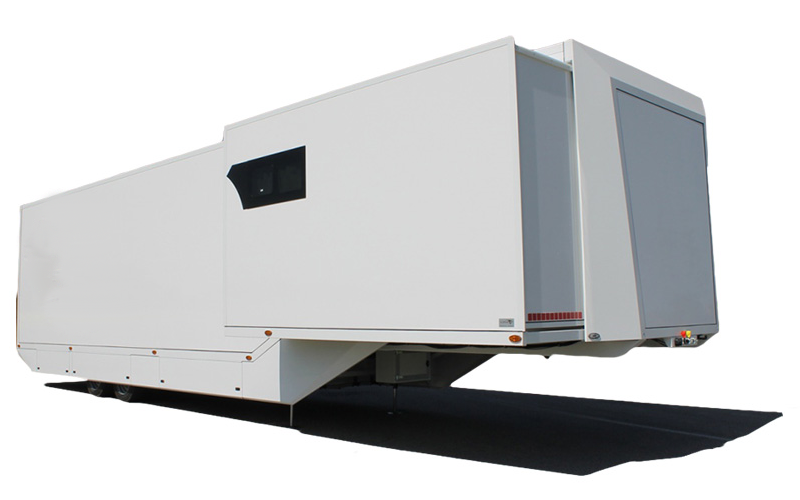 The solutions that a product of this type can offer are almost limitless: from the transport of one or more horses to the transport of two cars, from setting up a mobile workshop to a camping area. The line of products SR50 refers to the category of vehicles, O2, this means that they can be driven with different types of licence. As the Mini Truck is also not treated as a truck, it can easily circulate on Saturday, Sunday and public holidays.
Turatello Trailers
Solutions for Motorsport & Transport